Stroopwafel Shipping & Returns
Welcome to our Stroopwafel Shipping page!

When you consider to buy stroopwafels online from Stroopwafel World you would like to get some more information due to the shipping period. So far our worldwide shipments are going well, we already shipped stroopwafels to Spain, Germany, UK, Belgium, Sweden, South-Korea, Japan, South-Africa, China, Italy, Saudi Arabia, USA, China and more. The most important is that our clients are satisfied with the quality of the stroopwafels. Our goal is to minimize the return stroopwafel rate!
Shipping Inside the EU
Shipping within the EU has an average rate of €10,- (as ''beginning''). Inside the Netherlands the shipping rate is obviously lower, like €5,50.

Outside the EU
Shipping outside the EU has an average shipping rate of €19,50 (as ''start''), depending on the weight of the order and complexity to reach the country the costs can increase. When our clients order in bulk than the shipping rates are more accessible. Below you can see the estimated shipping days it will take before your can eat your delicious authentic stroopwafels in your country.

Inside the EU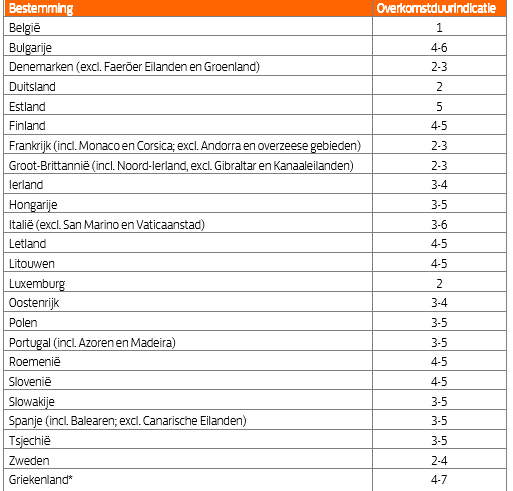 Outside the EU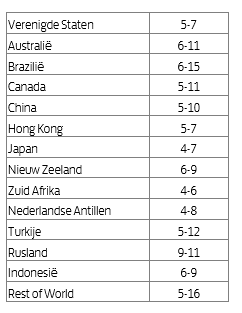 Try stroopwafels!

You might want to try stroopwafels now, take a look on the recommendations from Stroopwafel World (bestsellers). Enjoy!

Returning orders

In some case it can happen that, you are not completely satisfied with your order. You have the right to change your mind within 14 days after doing the stroopwafel purchase. If you want to return the order, please reach our customer service and sent the product in original conditions back to Stroopwafel World. So far almost all of our clients are satisfied with the quality and the packaging of the products from Stroopwafel World. Our goal is that our satisfied clients will do a stroopwafel rebuy, so we can make them happy again!

(last update: 10-06-2018)